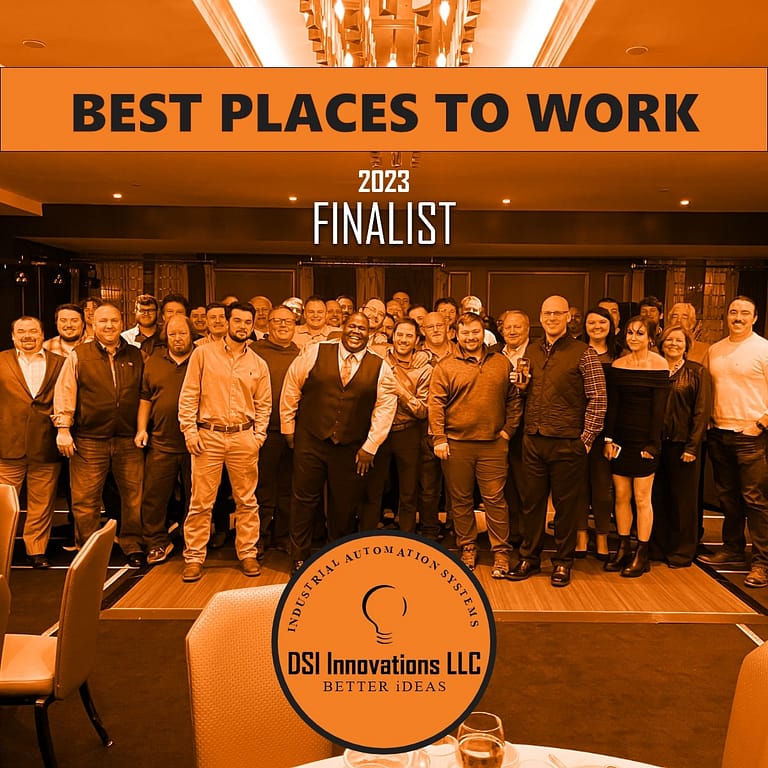 DSI Innovations, a local industrial automation company headquartered in Thomasville, NC, has been named as one of the 37 finalists for the Best Places to Work in the Triad 2023. The award ceremony, hosted by the Triad Business Journal and Quantum Workplace, will be held on May 18th at the High Point Rockers stadium. The companies were selected based on their efforts to create a positive and engaging work environment for their employees. DSI Innovations has been recognized as a finalist in the medium employer category (50-99 employees).
 "At DSI, we have focused on hiring and retaining the best people in our industry.  Our outstanding company culture is a direct result of each of our employees bringing their own personal views, styles, and ways of doing things to the table on a daily basis.  We strive to integrate the best of those ideas and ways of doing things into our systems and processes as we continue to expand and grow.  We also focus on personal responsibility and accountability at every level of the organization.  Mutual respect and fair dealing between Team Members are a must at all times.  Congratulations, DSI Team for this significant achievement!"
– Jason Dupre
CEO, DSI Innovations
On May 18th, DSI Innovations and companies from across the Triad will attend the ceremony to see if they will be recognized as "The Best Place to Work" in the Triad for their respective size category. Regardless of the outcome, being among the Triad's top companies when it comes to culture, is a high honor.
About DSI Innovations, LLC
DSI Innovations is a Thomasville based technical services company that specializes in all aspects of system design, implementation, and commissioning for industrial control and data systems. They have provided industrial automation services to businesses and manufacturers in 40+ industries. With their diverse experience in automation, it gives them a vast range of ideas and solutions to adapt to customers' needs, exceed expectations, and maximize project ROI.